You are here: Home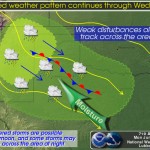 June 23, 2014 By Weather Leave a Comment
Last night, a line of thunderstorms that developed over eastern New Mexico and the Texas panhandle brought gusty winds and heavy rain to portions of the South Plains early Monday morning. This afternoon, the sun will continue to shine and moisture continue to increase; setting the stage for another round of storms tonight.
News @ Texas Tech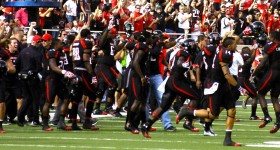 September 18, 2014 By Ciara Gaines
Texas Tech defensive coordinator Matt Wallerstedt has resigned, according to multiple media repots.

September 16, 2014 By Ralph Barrera
The project awaited three years until the board of Regents accepted the project this year and President Nellis had this to say.

September 18, 2014 By Zack Curtis
Never to late to fall. It's only Day Two, but we are now getting hot and heavy with the challenge of the day.. Without further ado! THE LOVE OF YOUR LIFE Tonight, stare at everyone as if they may be the one and only true love of your life, meant for you and you […]