You are here: Home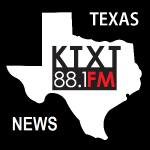 July 31, 2014 By Ralph Barrera Leave a Comment
Austin, TX — The Austin City Council is going to consider an ordinance banning drivers from touching handheld devices August 7th.
News @ Texas Tech
July 22, 2014 By Ciara Gaines
Women in Lubbock, get ready: Kliff Kingsbury's hosting his second women's clinic on July 30.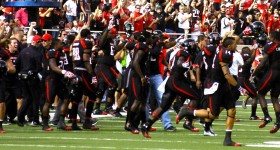 July 16, 2014 By Ciara Gaines
Nigel Bethel, who was previously dismissed from the Texas Tech football program, has been reinstated by the athletic department.

July 30, 2014 By dginter
GUESTS:
Mary Fletcher, Nashville music artist, performing LIVE in our studio
Daisy Brown, TTU EMC Major from Dallas
Brendan Smith, Incoming TTU Freshman from Lubbock
July 29, 2014 By Ciara Gaines
The NCAA has reached a proposed settlement in its concussion-related class
action lawsuits.

July 29, 2014 By Ralph Barrera
Dallas, TX — The Federal Aviation Administration is hoping to fine Southwest Airlines 12-million dollars for allegedly not following regulations regarding repairs to Boeing 737s.

July 28, 2014 By Ralph Barrera
LUBBOCK- Lubbock Police Department are looking for two women using a stolen debit card.
July 27, 2014 By dginter
Guest: Mark Webb, Ph.D., Professor and Chairman, Texas Tech University Department of Philosophy