You are here: Home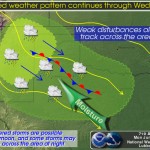 June 23, 2014 By Weather Leave a Comment
Last night, a line of thunderstorms that developed over eastern New Mexico and the Texas panhandle brought gusty winds and heavy rain to portions of the South Plains early Monday morning. This afternoon, the sun will continue to shine and moisture continue to increase; setting the stage for another round of storms tonight.
News @ Texas Tech

September 15, 2014 By Ciara Gaines
The Lady Raiders defeat Abilene Christian 2-0 on Sunday night at the John Walker Soccer Complex.
September 14, 2014 By Ciara Gaines
The only upside to the Texas Tech versus Arkansas game was Gabe Rivera being inducted into Tech Ring of Honor.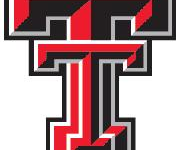 September 11, 2014 By Ralph Barrera
The Texas Tech University livestock judging team on Tuesday captured first place, and three Red Raiders finished in the top 10 individually, at the National Barrow Show in Austin, Minnesota, considered by many as the "World Series of Swine Shows."